Blog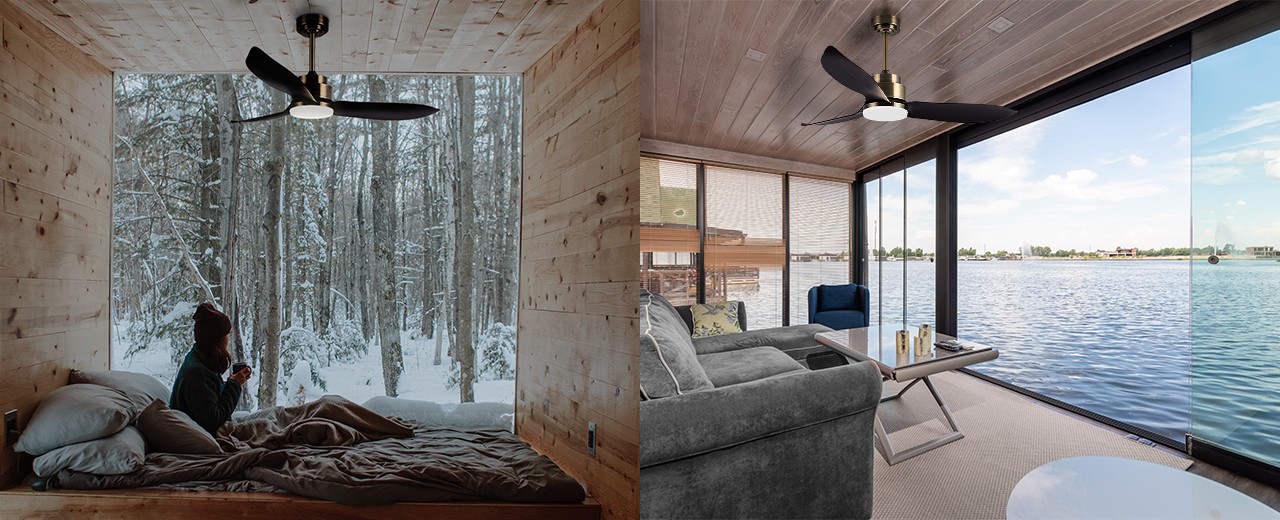 sep 2, 2021
The use of the fan in winter mode means savings in heating of up to 30%
• Home air conditioning can be achieved by balancing a heat source and its distribution
• The winter mode of the fan makes the heat accumulated in the ceiling distributed throughout the room increasing comfort
• Fans with DC motor consume up to 60% less energy than those with AC motors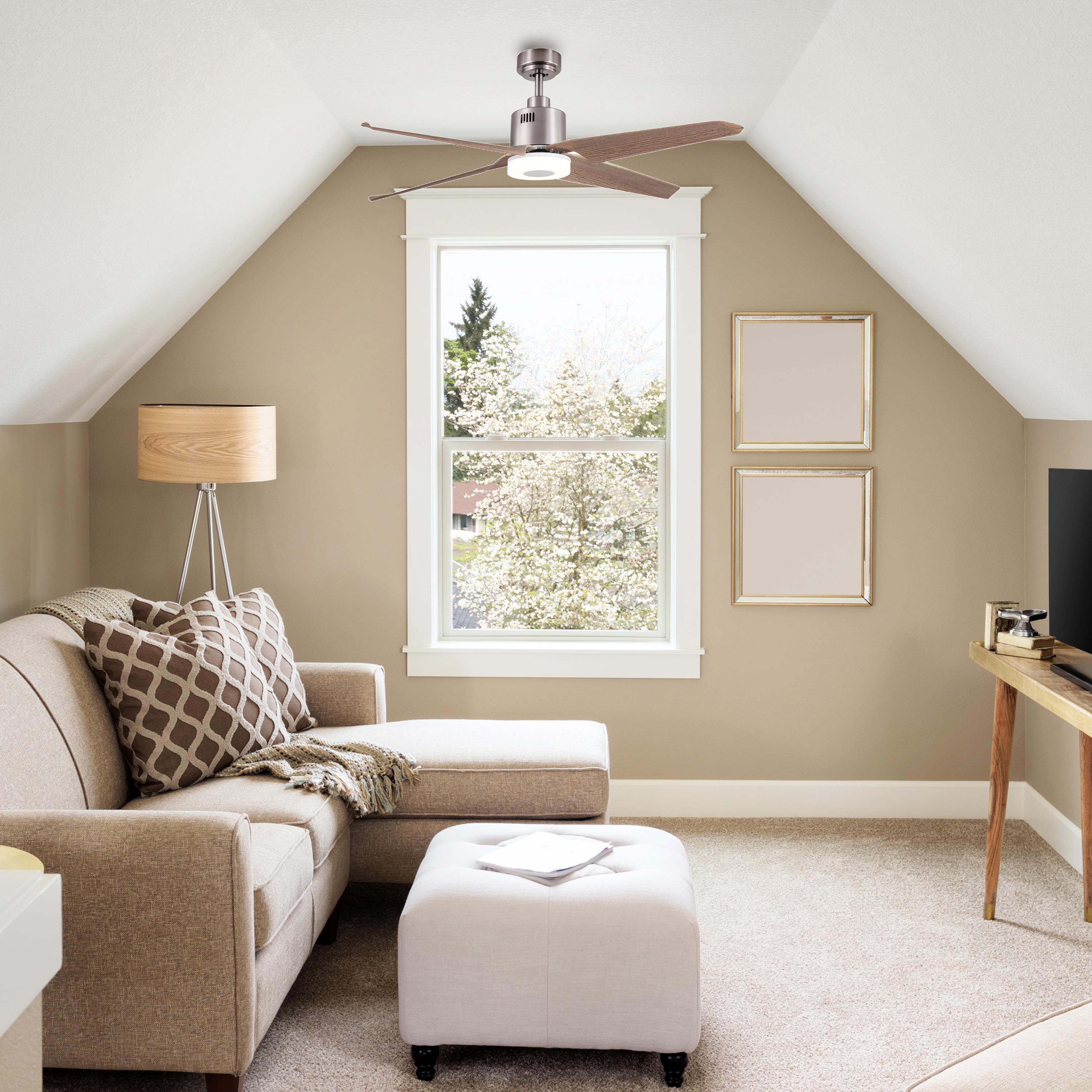 Madrid, November 5, 2019.- With the fall in autumn temperatures, it is time to acclimatize the home for winter. Combining the heating with a ceiling fan in a winter mode can save up to 30% on heating. Do you know why?
The standard average for interiors in the winter months is set at 21ºC and finding a balance between a source of heat and its distribution it the best way to achieve the ideal temperature. Ceiling fans in winter mode make the heat go down and we can take advantage of it for air conditioning. The warm air tends to accumulate in the high areas and with the inverted movement of the blades we redistribute it in the room, thus improving the feeling of comfort.
In addition, if we have a fan with DC motor we will achieve greater savings since it consumes less energy than AC motors. "Let us have the fan that we have, we will reduce the cost of heating if we use its winter mode, however, a DC ceiling fan consumes up to 60% less energy than the classic AC. In addition, we will also win in silence, "says Antonio Viñuela, Commercial Director at SÛLION.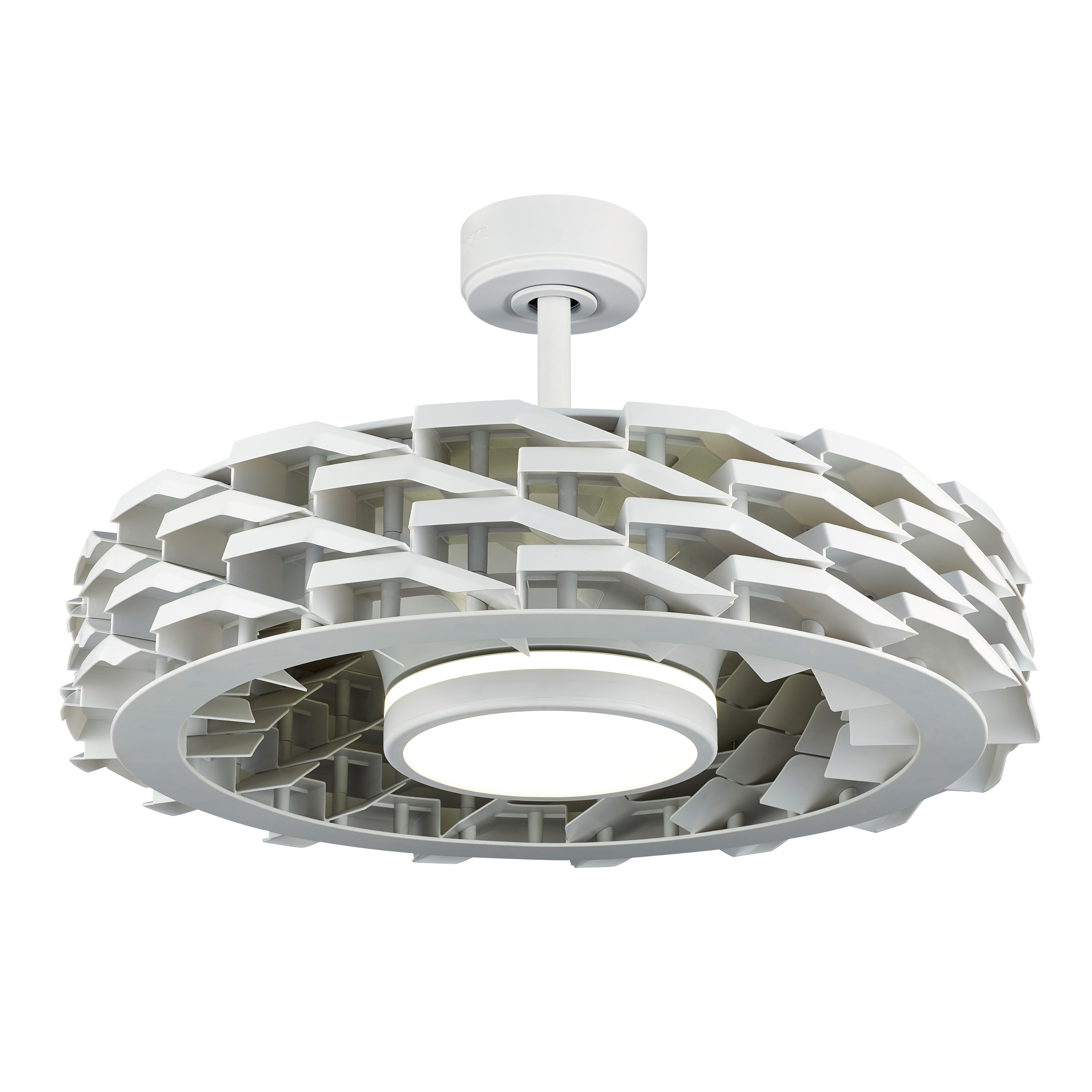 The industry offers innovative models with DC motor as the first fan without blades: Rubik, a centrifugal fan that hides a novel concept by which it absorbs the air from the central part creating a homogeneous distribution of it in space. It also has a double illumination that allows to dynamize the color temperature of the light from warm to cold.
Circadian ventilation with LED lighting and adjustable color temperature directly influences well-being and comfort. Circadian rhythms are physical, mental and behavioral changes that our body experiences 24 hours a day depending on the color temperature offered by natural light.
Ceiling fans with LED lighting, such as Rubik, have a double function: to illuminate and promote air conditioning, as they help air circulation and ventilation of the room. Winter mode prevents the air from stagnating and creating unhealthy charged atmospheres. The air conditioning of a space depends on many factors, not just heating. The currents, the humidity, the number of people who are usually in the room, etc. influence when acclimatizing.
Another point in favor of ceiling fans in winter is space and safety. Unlike stoves and radiators, ceiling fans are a device that does not occupy skillful space and we are not in danger if left on when going to sleep or when leaving the house.