Blog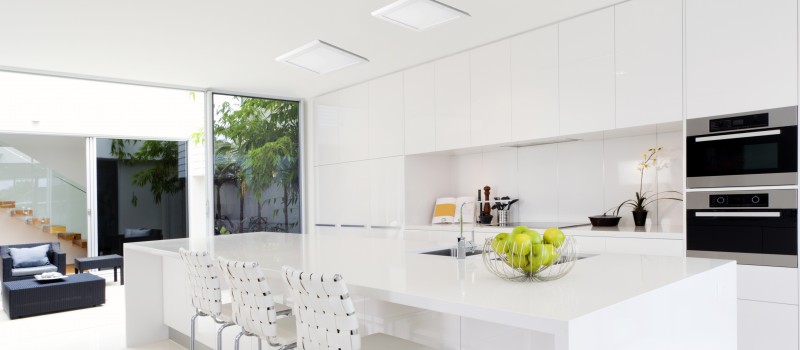 dic 14, 2018
Energy saving in homes and SMEs: lighting, control with sensors and air conditioning
• LED lighting consumes up to 80% less and fans save up to 50% on air conditioning and up to 30% on heating
Madrid, December 14th, 2018 - Energy saving is a key concept for sustainable development and is increasingly present in households and small businesses that seek to optimize the use of energy to reduce consumption. In both cases, there is a double objective: to save some money and to stop the negative consequences for the planet. To achieve this, measures are twofold, on one hand, getting energy in a more affordable way or from natural sources and, on the other hand, learning to use it in a responsible and respectful way with the environment.
Energy saving at home or in SMEs as a personal initiative, far from the energy policies of governments and institutions, is mainly based on small gestures and habits. Actions such as changing our routines or monitoring and controlling our facilities have an immediate impact on savings while investments in lighting, improvements in home insulation, modernization of facilities, etc. have a long-term return.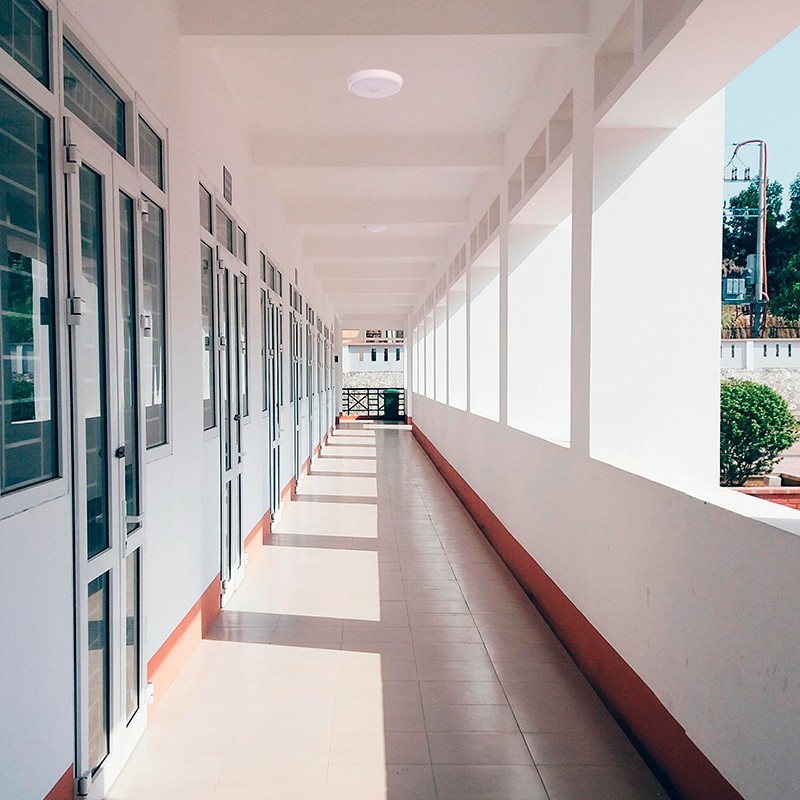 Among the most effective measures for energy saving in the household or the office that are easy to implement and require little investment, we can highlight the following:
Lighting, which reduces the electricity bill quickly and easily
When we talk about replacing traditional bulbs (incandescent, halogen or fluorescent) with LED lighting, we are talking about consuming up to 80% less in energy, although it depends on each particular case. Energy saving does not mean being in the dark. The lighting must be adapted to each activity, that is, we must achieve maximum energy savings but ensuring the same or better condition for maximum comfort. "Although LED technology is not new, the great evolution it has experienced in recent years and the reduction in cost has meant that it can reach more homes and businesses. The use of LED highbays means that with less power we obtain higher levels of brightness, a lifetime of more than 50,000 hours, and reduced maintenance costs, "explains Salvador Tejada, B2B Commercial Director of SÛLION.
Thus, for example, SÛLION LED tubes can save up to 50% by providing the same illumination, more hours of use and immediate ignition free of flicker. In businesses, we can obtain savings by replacing industrial luminaries with metal halide lamps with LED luminaries that can save up to 62.5% of energy. We can also take advantage of the sun's energy with solar LED luminaires designed for outdoor daily use such as the Neko wall lamp, which offers great lighting with 12 hours of autonomy and is designed for entrances to homes or garages, access roads, etc.
Lighting control
Sensors have become a key tool to control lighting and obtain energy savings. The use of motion or heat detectors allows to turn on light only when it is really necessary and to turn it off off automatically when there is no one. Intelligent lighting can help us not to waste energy in transit areas such as the entrance of the house or company or in corridors where there are not always people.
The market already has luminaires with hidden sensors that adjusts in time, intensity and brightness depending on the needs of each space. "How many times did we enter the bathroom at work and the light had been on for hours or even since the previous day. Also, at home we sometimes leave lights on in passing areas like corridors and in the entrance where we stay only for a few minutes. Those lit bulbs consume energy and, of course, are an expense. Installing ceiling lights with sensors such as Cifo or Sense, means having great technology at home but without a large investment and in the long term will help us in saving ", says Tejada.
Key elements for climate control
Both in winter and summer, ceiling fans play a key role in the climatization of homes and small businesses. In winter fans delaminate the hot air accumulated in the ceiling, spreading it throughout the room, while in summer the moving air generates a thermal sensation of up to 5ºC less in the room. The combination of a ceiling fan and air conditioning to combat the heat or a fan and a heating system to beat the cold considerably reduces power consumption. A DC ceiling fan can reduce air conditioning costs by up to 50% and heating costs by up to 30%.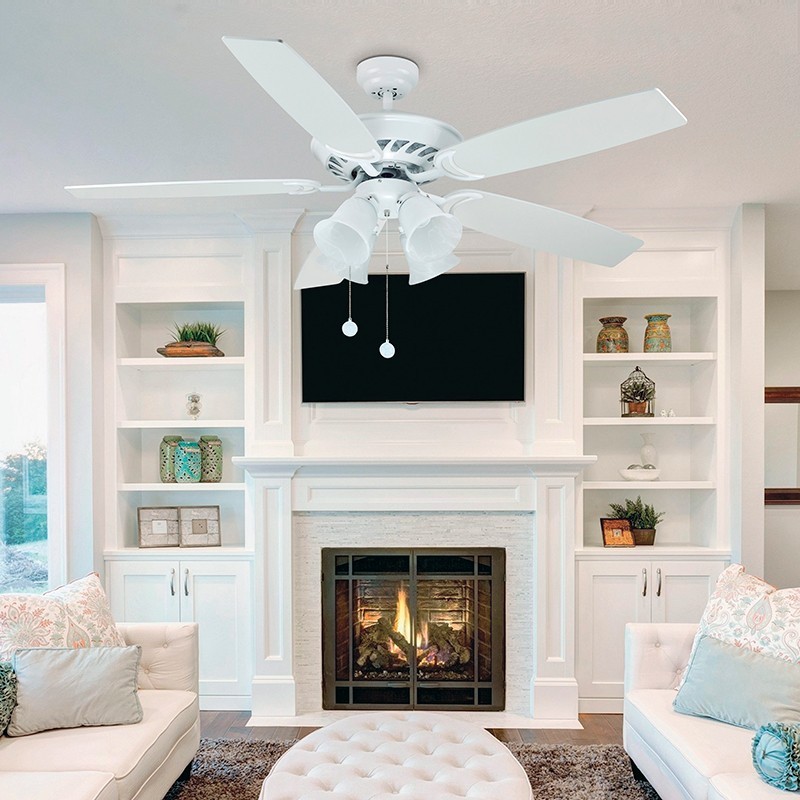 "We tend to think that the ceiling fans are only for summer and that they only create a breeze. Few see it as a complement to other climatization systems. A fan can become the best ally of heating and air conditioning as it helps to distribute the air and, therefore, contributes to the temperature control of the room. Almost all fans have two modes nowadays: winter and summer. Let's take advantage of them! In addition, the fans prevent the air from stagnating and creating unhealthy charged atmospheres, "says Antonio Villavieja, Technical Director of SÛLION.
Other measures
There are daily habits that also contribute to energy savings such as closing windows when the heating or air conditioning are on or turning off lights when daylight is sufficient. In the long term, households and companies can continue saving on energy by investing in low energy consumption appliances, mainly appliances that are sold under category A, and investing in the installation of photovoltaic solar panels.