Blog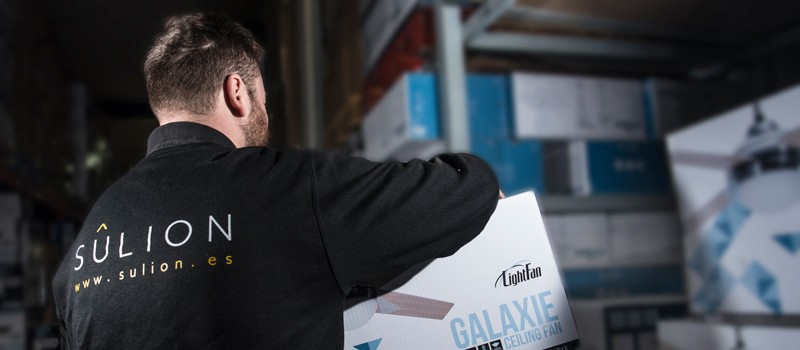 feb 14, 2019
SULION closes 2018 with a sales growth of 15% compared to previous year
• In 2019, the company plans to consolidate the accumulated growth as its turnover has doubled since 2015
• SULION aims to expand the range of solar luminaires, after its success in 2018
• Another key business line for this year will be ceiling fans with LED lighting featuring color temperature change
Madrid, February 14, 2019 - SULIONa Spanish company pioneer in the production of ceiling fans, closed the 2018 financial year with a sales growth of more than 15% compared to the previous year. This increase in turnover is partly due to the success of the Neko solar luminary, an ecological solution that allows for economic and energy savings. In addition, the sales of the ceiling fan portfolio have consolidated and B2B sales have seen an considerable boost.
"One of the objectives for 2018 was to grow our B2B business line and to achieve it we made two clear bets: hiring of a new B2B commercial director, Salvador Tejada, and creating a new website aimed at professionals that offers extensive product information. This double investment has meant a complete renovation in the B2B business approach ", explains Antonio Viñuela, commercial director at SULION.
NEKO range, solar lighting
For 2019, SULION intends to consolidate the accumulated growth since 2015 as it has doubled the annual turnover. Its strategic plan focuses on four pillars: the digitalization of the company, the opening of an office in China, the optimization of the supply chain and the launch of an architectural product range. Likewise, SULION aims to expand the solar category.
"The Neko solar luminaires offer great lighting thanks to the fact that they have a 12-hour autonomy and 20 SMD chips that guarantee performance and light efficiency. In addition, they can be installed in areas where lighting needs are not constant and turn on only when they detect movement. They also have a switch off button. They are designed for transit areas such as entrances to homes, garages, access roads ... This product has been very well received and we are working to expand its category with new products, "says Mariano del Val, SULION's product manager.
Air conditioning: ceiling fans
Another important line of business for this 2019 will be Ceiling Fans with LED luminaires featuring adjustable color temperature that adapts to circadian cycles (CCT). "As a pioneer company in ceiling fans, we have a commitment with our customers to continue offering a cutting-edge, innovative product that meets their needs. The novelty this year is in the change of color temperature as this can help us relax or energize depending on our needs because light directly affects health, performance, mood and comfort. Of course, the new models included in the Air 2019 catalog also offer innovation, cutting-edge technology and style", explains Del Val.
SULION ceiling fans with LED lighting have a double function: to illuminate and complement the air conditioning system both in winter and summer. In winter, the fans de-stratify the hot air accumulated in the ceiling, spreading it throughout the room, while in summer the moving air generates a thermal sensation of up to 5ºC less in the room. The combination of fan and air conditioning to combat heat or fan and heating to beat the cold considerably reduces power consumption. A DC ceiling fan can reduce spending on air conditioning by up to 50% and heating costs by up to 30%.
The new AIR 2019 catalog launched by SULION this January includes 29 models of ceiling fans, as well as an explanatory part that explains how to choose a fan in 6 steps and a section on the advantages of using summer/winter mode.