Small LED Ceiling Lamp
Minimalist Spot ceiling lamp
Integrated LED COB system: high efficiency














Request A Quote
Plafón cuadrado de 100x100mm y 7W, de tamaño compacto y alta eficiencia. Sistema COB con 4000K integrado y disponible en redondo.

All our products have a standard warranty 2 years.
If you have any suggestions or question, do not hesitate to contact us
It will be our pleasure to assist you.
Colour: White
Material: Aluminium
Diffuser material: Acrylic
Dimensions: 100 x 100 x 65 mm
Mounting position: Surface
Opening Angle: 150º
Light Source: LED
Luminary Power: 7 W
Watts: 7 W
Colour Temperature: 4000 K
Luminous Flux: 600 Lm
CRI: 80
IP: 20
Dimmable: No
Factor de potencia: 0,5 W
Consumo: 10,5 V
Entrada Driver: 90/260v 60/50
Salida Driver: 13/24v 300ma
Energy class: A
Classe: I
Voltage: 90-240V~AC
Frecuencia: 50/60 Hz
Chip type: COB
Lifetime: 30000 h
Number of switch-on: 10000
Unidades por caja: 1
Volume: 0,001 m3
Brut weight: 0,542 kg
Net Weight: 0,47 kg
EAN: 8426107004581
Made in: China
Dimensions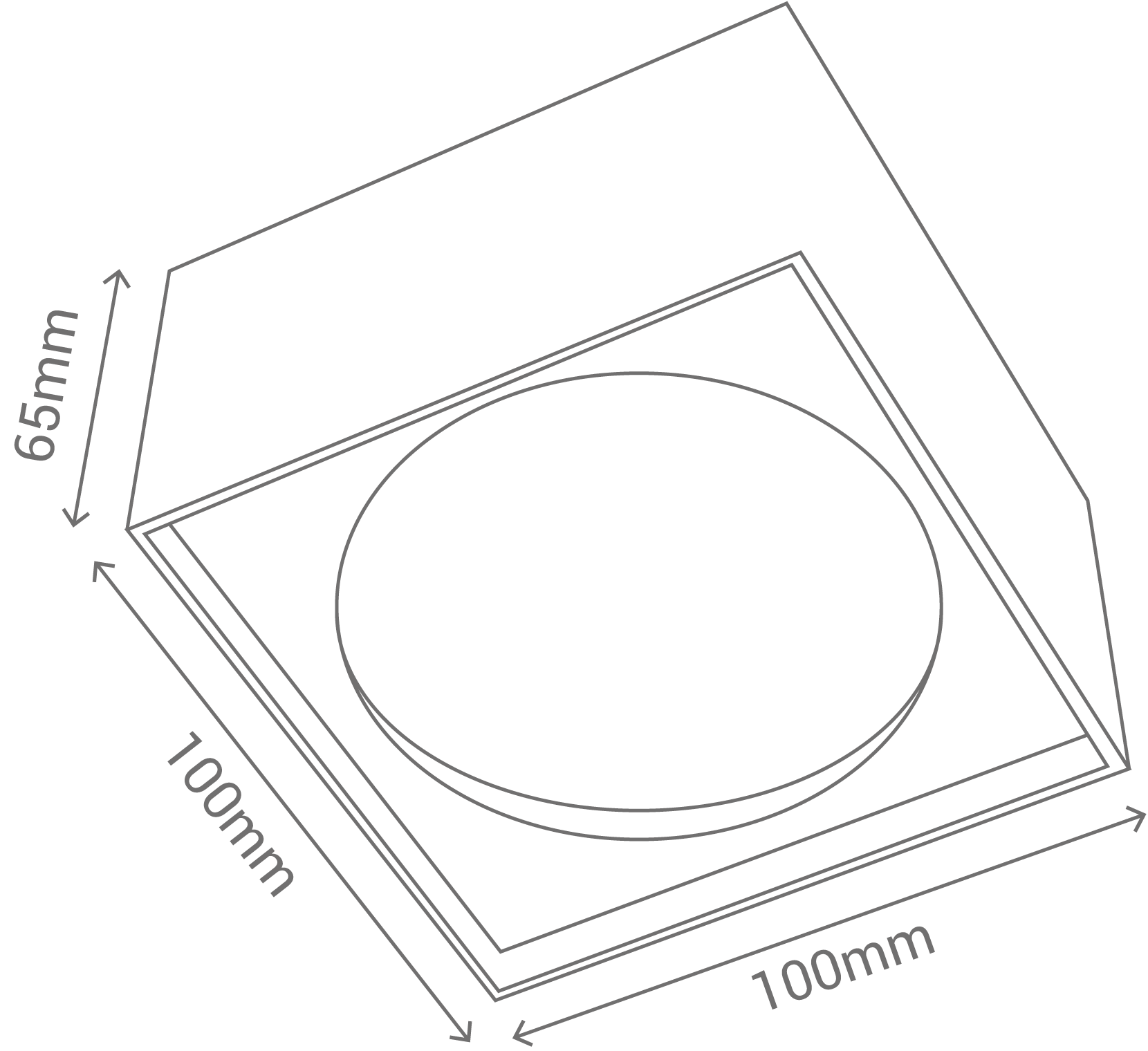 Certificates and associations