LED Floor Lamp with son lamp
Modern style
2 light sources
Main light adjustable
Adjustable brightness
Chip SMD: efficiency and light effectiveness












Request A Quote
Pie de salón de acabado blanco mate y cromo. La parte superior se gira en dos direcciones lo que da versatilidad a la hora de iluminar cualquier espacio. Además dispone de brazo lector.


All our products have a standard warranty 2 years.
If you have any suggestions or question, do not hesitate to contact us
It will be our pleasure to assist you.
Style: Modern
Colour: White, Grey
Finish: Chrome
Material: Metal
Diffuser material: Acrylic
Dimensions: Ø294 x 1830 mm
Dimensión pantalla: Ø310 mm
Articulado: Si
Ángulo orientable: 180º
Light Source: LED
Nº de portalámparas: 2
Luminary Power: 36 W
Watts: 30+6 W
Colour Temperature: 3000 K
Luminous Flux: 2700 Lm
CRI: 80
IP: 20
Dimmable: SI
Factor de potencia: 0,9 W
Consumo: 39,6 V
Classe: II
Voltage: 220-240V~AC
Frecuencia: 50/60 Hz
Chip type: SMD
Lifetime: 20000 h
Number of switch-on: 10000
Unidades por caja: 1
Volume: 0,051 m3
EAN: 8426107014948
Made in: Vietnam
Dimensions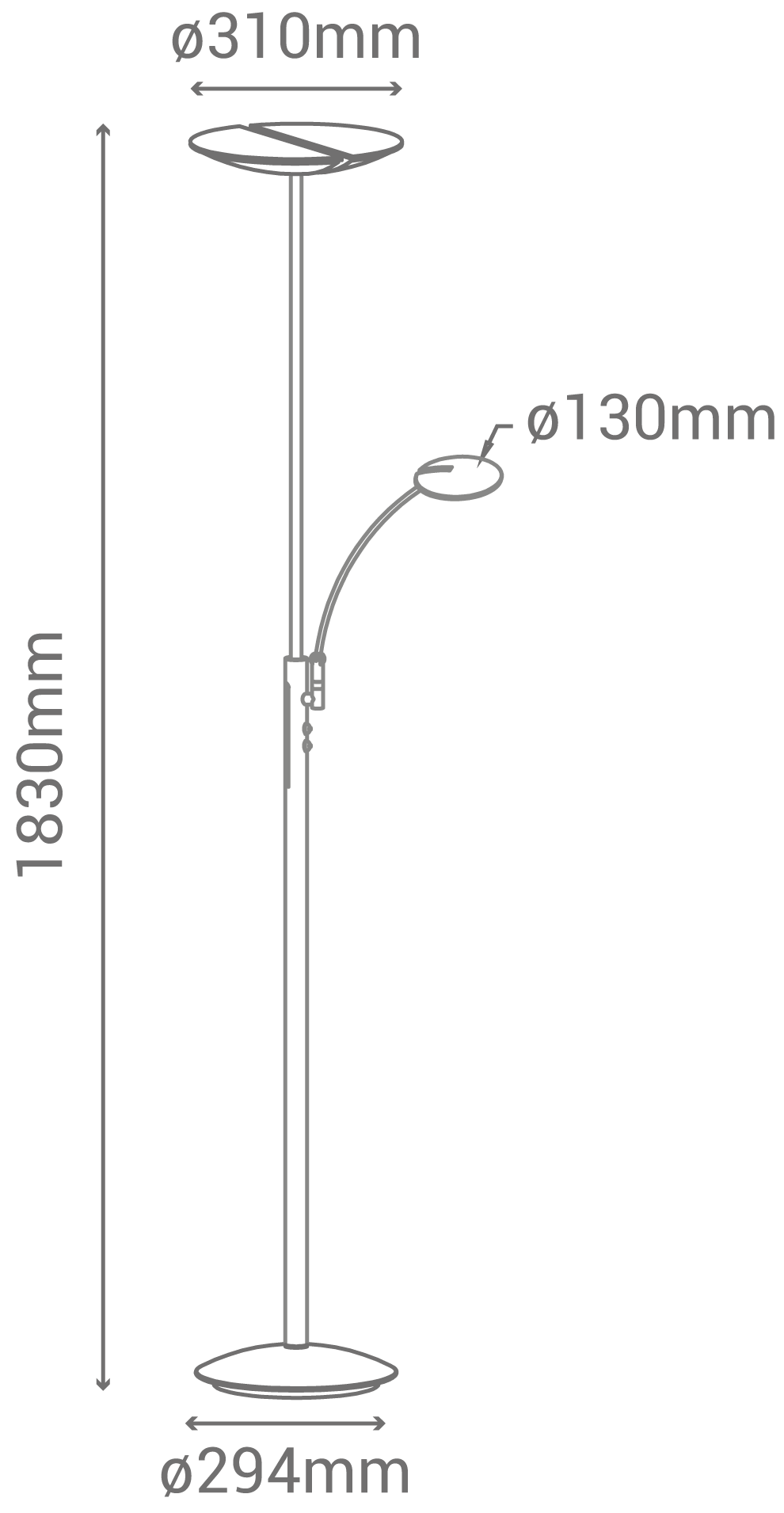 Certificates and associations